EASYJET STREET ACTIVATION
Ready to take off?
End of August 2016, easyJet launched a fresh pan-European campaign entitled "Why Not?" with the aim of getting travellers to embrace trips to Europe. A new TV spot was created encouraging people to embrace a 'Why Not' attitude and explore all the fun that Europe has to offer. Creatives, as the lead agency of easyJet Switzerland, adapted this new campaign for the Swiss market. To add a local touch and create a deeper link with the Swiss consumers, Creatives came up with an original street marketing idea that perfectly matches the spirit of the easyJet Generation – curious, eager for discoveries and spontaneous.
The concept
The idea behind the concept was really to play on spontaneity. With a teasing campaign on Facebook and an ePanel installed at the Geneva and Basel train station, easyJet was inviting fans and travel enthusiasts to join a live contest that would take place between 4pm and 5pm at the train station. Participants should come with a friend, their luggage, their passport and the easyJet App on their smartphone ready to take off to a surprise destination in Europe.
About 300 people joined each of the 4 events hoping to win one of the 5 free weekends (flight + Hotel) offered by easyJet. Participants could register directly on the ePanel to participate to the prize draw. Every 10 minutes, the winners, the destination and the departure time were displayed on the screen after a countdown full of suspense and enthusiasm.  The winners were immediately invited to check-in for their flight before heading to the airport.
The first event took place on September 6th at the Geneva train station and was live streamed on Facebook. A small video of the event was then used for PR and for teasing during the next events that took place later in Geneva and Basel.
Results
1'162 registered participants

Total of 4'598 positive Facebook interactions

The first two events were live on Facebook, with a total of 55'000 people reached (organic)

More than 450'000 fans reached on Facebook

The teasing video collected more than 150'000 views

The event benefited from a large media coverage (20 Minuten and local radio)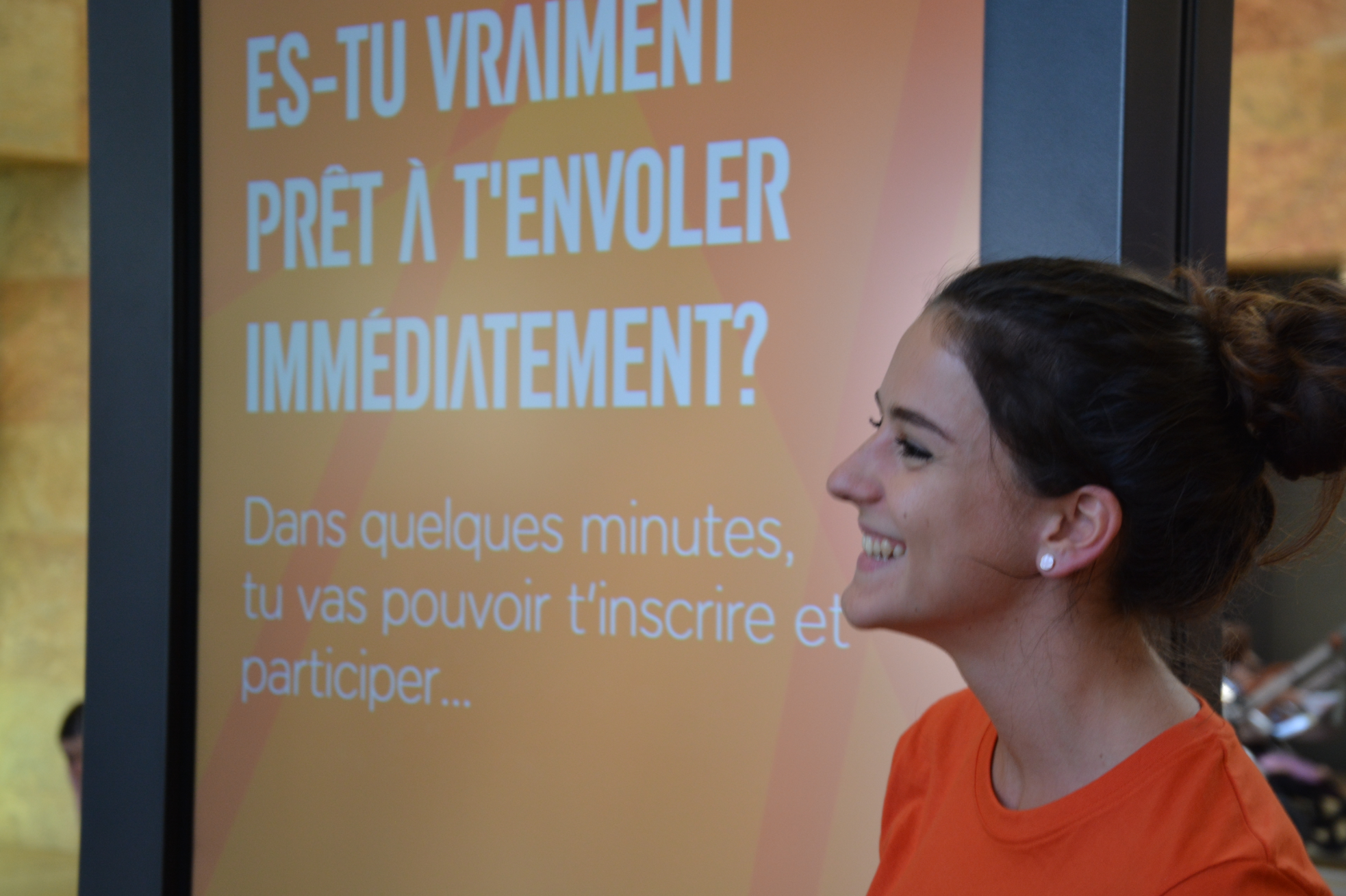 "Creatives successfully took our social media presence to the next level. Their expertise in the field and their limitless creativity enabled us to use our social channels to not only reinforce our 360 campaign, but also to grow our online community through personalized content, top notch execution and very professional community management. It is a true pleasure to work with them!"
Silvia Herrero, Marketing Manager Northern Europe | easyJet
Take off with us !